Iva Wilcox,
Instructor
Sunday, September 27, 2009 2:30p-6:00p
Skill Level: All Class Fee: $65.00
Join artist Iva Wilcox as she leads you in creating this lovely Victorian-inspired wall theater, perfect for holding personal keepsakes and memories.  You will create this demure lady's crepe paper outer dress, featuring a pink inner skirt. The skirt then houses a reproduction vintage image inside. Fill this lovely theater with bits and pieces from your personal collection, creating a one-of-a-kind art piece. The Victorian image is from Iva's personal collection; a true keepsake. This theater stands approx. 18" tall, and can be hung or stand on it's own.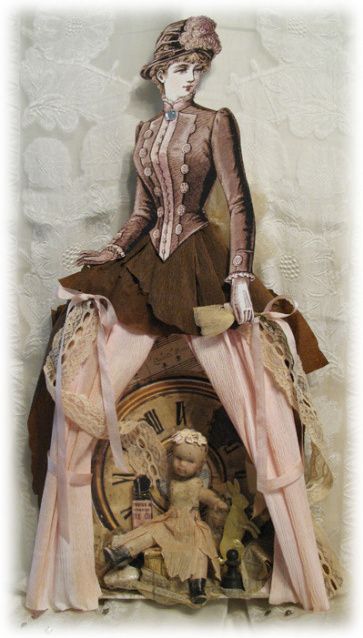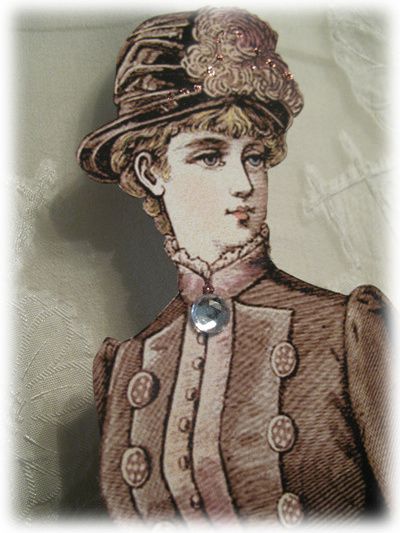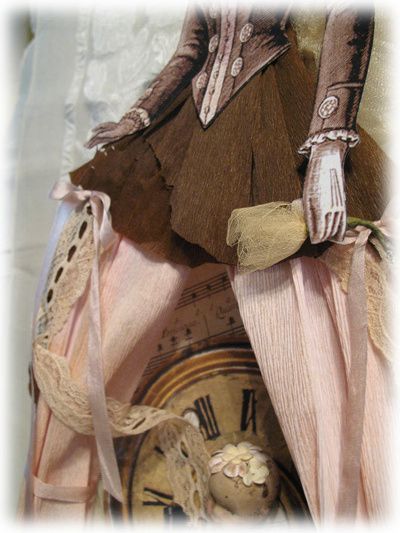 • wet and dry adhesive • pen and pencil • charcoal pencil 
• Japanese screw punch (if you have one)
• scissors • glue gun • 1/2 yard of lace • personal items for the inside of your theater
Iva will have a few items for purchase, if you'd like 
All class fees are prepaid, and non-refundable. Contact class manager Dede Warren at 714-757-0558 to reserve your place in this class. You may also reserve your place in person at the store by check, cash or credit card, or via phone with your credit card. Call us if you need assistance...we'll be happy to help!