Cindy Gonzales, Instructor
Saturday, October 24, 2009 11:00a-4:00p

Skill Level: All Class Fee: $75.00
Join designer and artist Cindy Gonzales for the second in her Crowns and Tiaras Series. We are happy to have Cindy back sharing the next of her fabulous crowns this one created in shades of pink, creme, and black. This workshop features metal work, collage, and various mixed media elements. These are Cindy's unique design and created by her completely from scratch. Cindy will lead you through the structure of the crown base, and onto embellishing your own one-of-a-kind tiara. Though originally created as an art piece, it is life size should you decide to indulge your inner Blue Blood!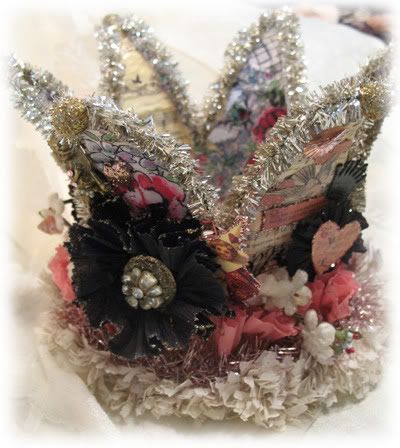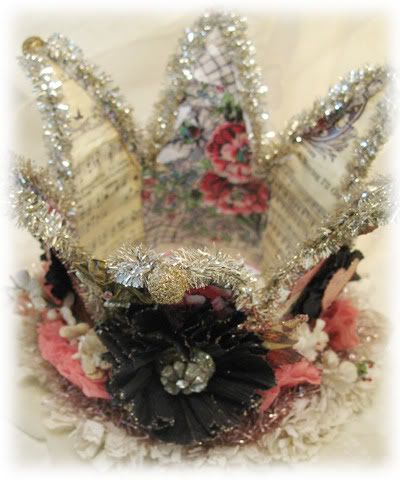 Supply List:
• scissors • small needle nose pliers • tweezers  • hot glue gun & glue
• rhinestone embellishments • glass glitter • various trims
**feel free to change the them of this crown by bringing 
your own papers and embellishments!
All class fees are prepaid, and non-refundable. Contact class manager Dede Warren at 714-757-0558 to reserve your place in this class. You may also reserve your place in person at the store by check, cash or credit card, or via phone with your credit card. Call us if you need assistanc
e...
we'll be happy to help!