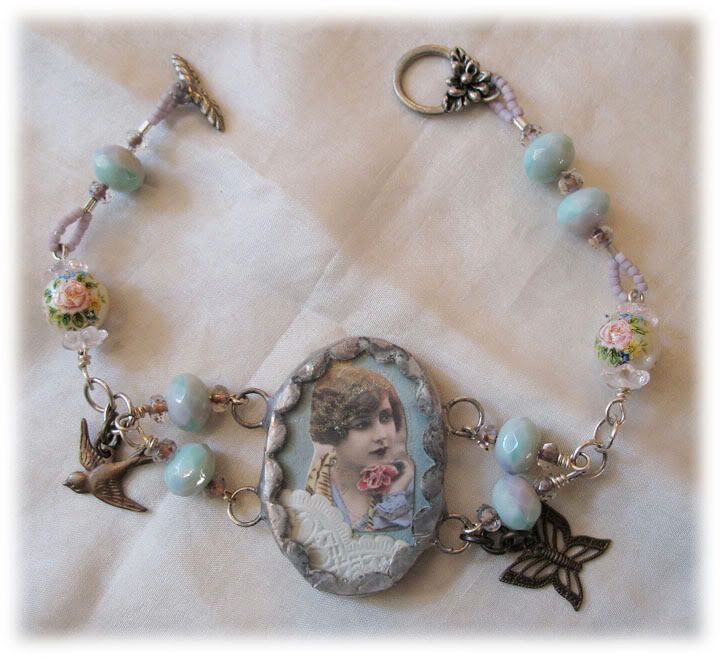 Mixed Media Soldered Bracelet Workshop

Christine Rose Elle, Instructor

Saturday, June 6, 2009 11:00a-3:30p

Skill Level: All Class Fee: $75.00 (includes kit; some materials required)


"My Dearest Friend,


My very best memories are of you and me, playing old records with a cup of tea. We would sit for hours through thick and thin, and tell our secrets kept deep fr
om w
ithin. Through good days and bad, and all in between, you have always been there for me to listen and dream. I will treasure you always my sweetest best friend, from now until forever, until our days do end."


Love,
Dollybelle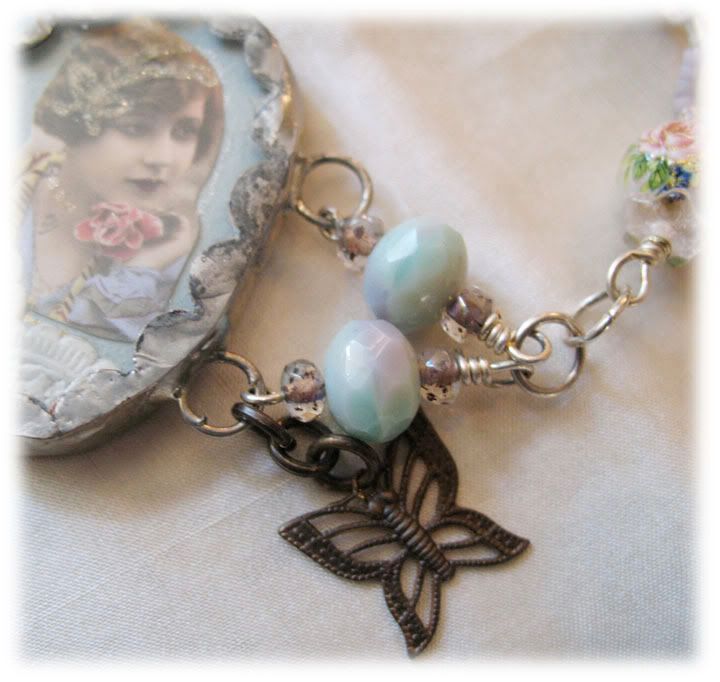 Create your very own cameo bracelet with collage, solder, and beading techniques.


Supply list:
To bring:
-any small/ tiny collage images ( floral, faces, words, etc.), and/or photo of your best friend
-a few beads in your favorite color
-toggle clasp
-jump
rings

-xacto knife
-cutting mat

-favorite glue
-scissors
-soldering iron if you have one (if not, I will bring mine to share!)
Supplied in the kit:

-oval cut glass
-a few jump rings

-one toggle
-toothpicks

-collage ephemera

-other goodie bits
Plus use of my
-soldering s
tuff
flux
copper tape
flux remover
iron
sal ammoniac
solder
etc
-edgers
-various glues
-collage images
-gel pens and other mediums.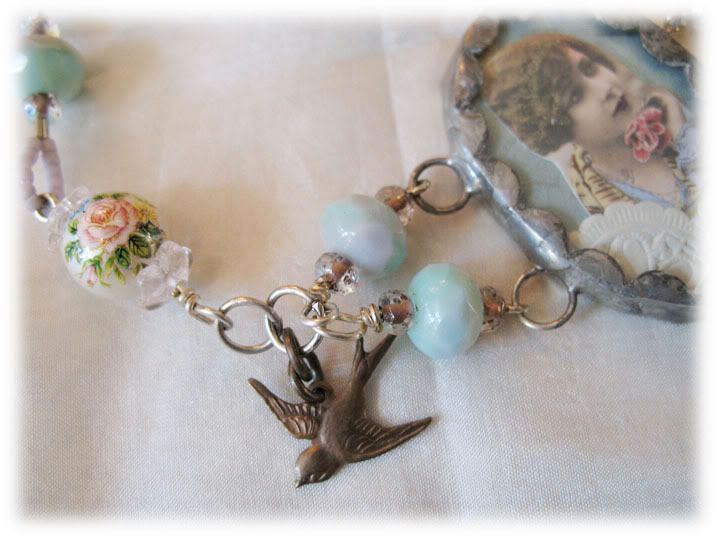 All class fees are prepaid. Kit fees are paid directly to the artist. Contact class manager Dede Warren at 714-757-0558 to reserve your place in this class. You may also reserve your place in person at the store by check, check, cash or credit card, or via phone with your credit card. Call us if you need assistanc
e...
we'll be happy to help!
Details on the class blog at www.gildingthelilyclasses.blogspot.com.