Links of Love Bracelet

Mixed Media Jewelry Workshop with Krist
en Robinson
Sunday, January 11, 2009 11:00-2:00 Skill Level-All

$55 Class Fee (includes kit and supplies)
A wee bit of pink, a flash of crystal and a splash of vintage come together to create the "Links of Love" bracelet; a piece of jewelry that echoes the beauty of the past. Join Somerset Artist
and Writer Kristen Robinson in creating this delightful bracelet. Sterling silver charms with words full of love intertwine with pearls, vintage buttons, silver chain and the centerpiece of the bracelet a felted heart. The class is a process based with bounds of inspiration to take with you into o
ther projects. We will cover basic stringing techniques as well as composition, jump rings and wire wrapping. Please feel free to bring additional trinkets or charms you may wish to attach to your bracelet.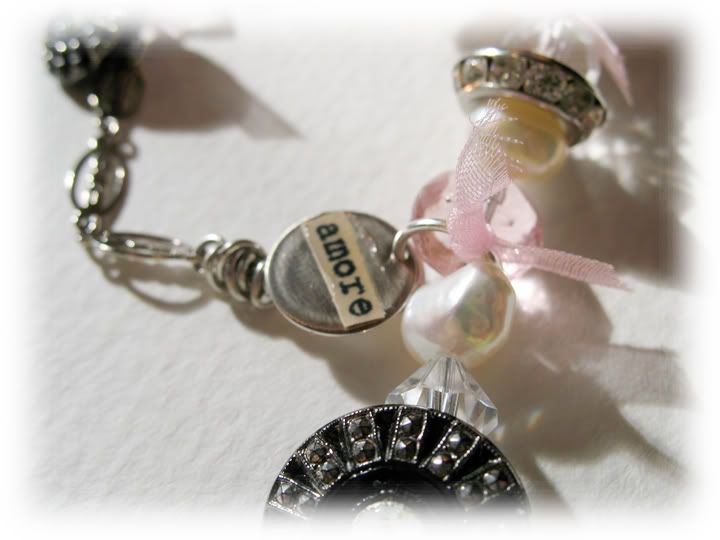 Materials List:
Please Bring With you
• Needle Nose Pliers (without teeth in them)
• Wire Cutters
• Glue Stick or other paper friendly adhesive
• Piece of felt 8.5 x 11 any color as this will be used to lay all of your beads on while working
Included in your Class Kit
• Silver Chain
• Sterling Silver Charms
• Crystal Rondelles
• Vintage Buttons
• Sterling Silver Wire
• Handcrafted Felted Heart Charm
• Vintage Crystals
• Swarovski Crystals
• Jump Rings
• Tons of FUN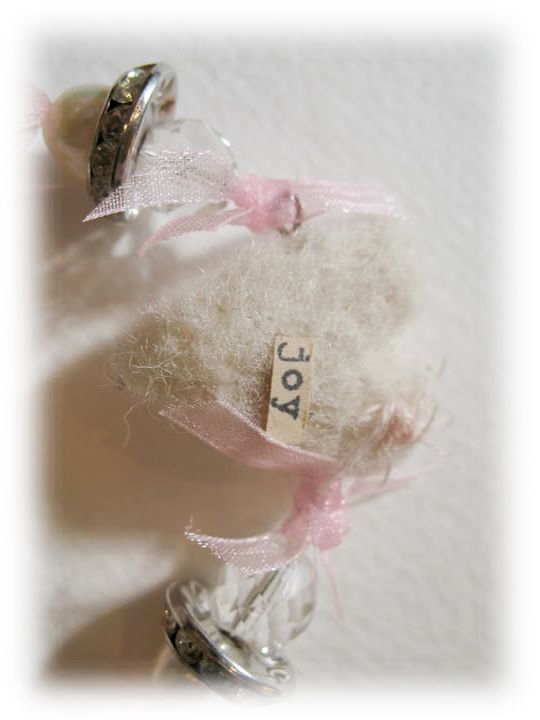 All class fees are prepaid. Kit fees are paid directly to the artist. Contact class manager Dede Warren at 714-757-0558 to reserve your place in this class. You may also reserve your place in person at the store by check, check, cash or credit card, or via phone with your credit card. Call us if you need assistanc
e...
we'll be happy to help!
Details on the class blog at www.gildingthelilyclasses.blogspot.com.