Christine Rose Elle,

Instructor
Friday, October 16, 2009 6:00p-9:00p
Skill Level: All Class Fee: $75.00
"Mary, Mary, quite contrary,
How does your garden grow?
With silver bells, and cockle shells,
And pretty maids all in a row."
Join artist Christine Rose Elle and create your own Dolly muse! These pretty little maids have a secret... take a peek under her skirt and you will find a hiding place for your tiniest treasures. Create a pretty costume, and dress her up with eyelet, lace, buttons, or even a pretty vintage hankie. Learn to make this tiny muse from start to darling finish under the guidance of this talented artist!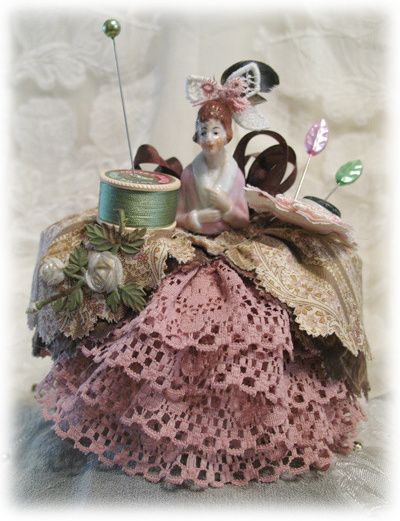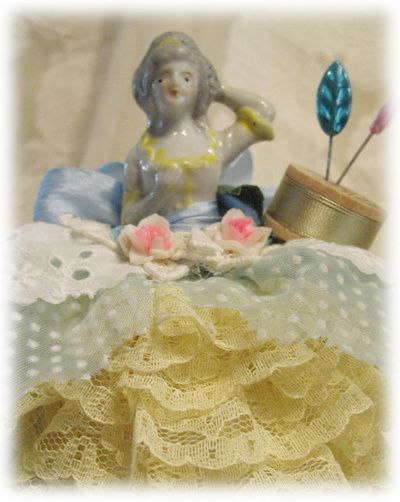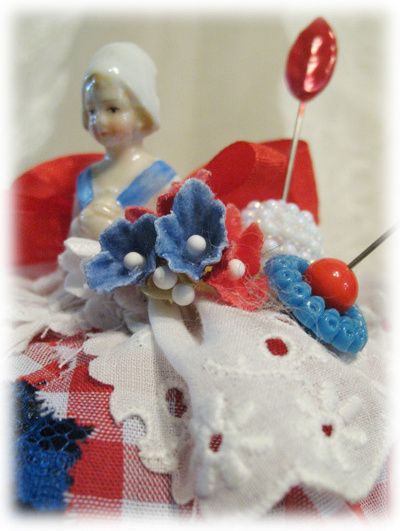 • porcelain half doll (also available in class as a separate purchase)
• scissors • hot glue gun • glue sticks
• small notions to personalize; buttons, pearls, trim, etc...
All class fees are prepaid, and non-refundable. Contact class manager Dede Warren at 714-757-0558 to reserve your place in this class. You may also reserve your place in person at the store by check, cash or credit card, or via phone with your credit card. Call us if you need assistance...we'll be happy to help!