Becky Wimbs, Instructor
Two Day Workshop
Sunday, Oct 4, 2009 11:00a-4:00p
Sunday, Oct 18, 2009 11:00a-4:00p
Skill Level: All Class Fee: $85.00

We are thrilled to welcome Becky Wimbs to our family of teachers here at Gilding the Lily. For her first class, Becky brings her signature "Barefoot Becky" fabric doll to us, and invites you to join her in creating your own little lady. Becky has been creating these dolls for the past 20 years, after studying under Eleanor Peace Bailey in Northern California. Over the years the dolls detail, and size (approx 18") has evolved into the little miss you see today. This workshop includes two full days of class, with a bit of homework to be done on your own. Don't delay in signing up for this workshop, as space is extremely limited!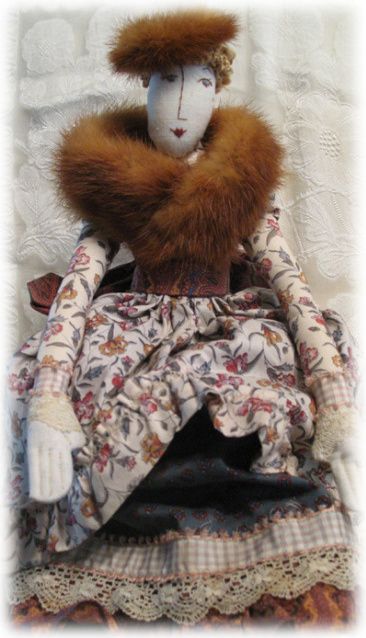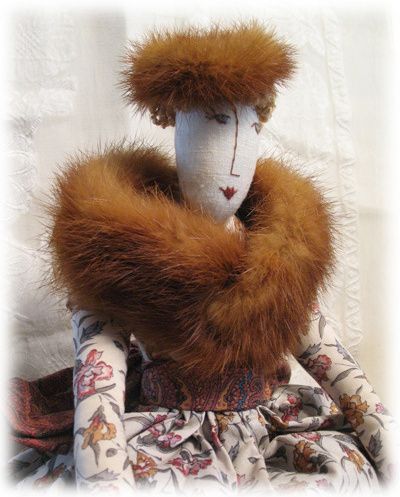 • 1/4 yard muslin for body
• 1/2 yard fabric for each, 2 skirts 
• 1/4 yard fabric for bodice, to coordinate with skirt fabric
• 1 yard lace trim
• cutting mat and rotary cutter
• embroidery floss for face, yarn for hair
• embellishments: ribbon, lace, buttons, beads, etc...

• scissors, marking pencil, pins, thread
• sewing machine, if you have one



All class fees are prepaid, and non-refundable. Contact class manager Dede Warren at 714-757-0558 to reserve your place in this class. You may also reserve your place in person at the store by check, cash or credit card, or via phone with your credit card. Call us if you need assistance...we'll be happy to help!