Dede Warren, Instructor
Saturday, Sept 19, 2009 11:00a-4:00p

Skill Level: All Class Fee: $75.00
Come spend the day with resident artist Dede Warren altering an old  book into a Spooktacular Halloween Book of your own! These books are sturdy and go together with ease. I'm sure you'll be as addicted to creating these books as Dede is. You will learn to paint, distress, use encaustic wax, sewing pages, alter a mini tin container and more... oh, and don't forget to bring a personal photo so that you can create your own little witch to watch over your SpOOky HaLLoWeen Book!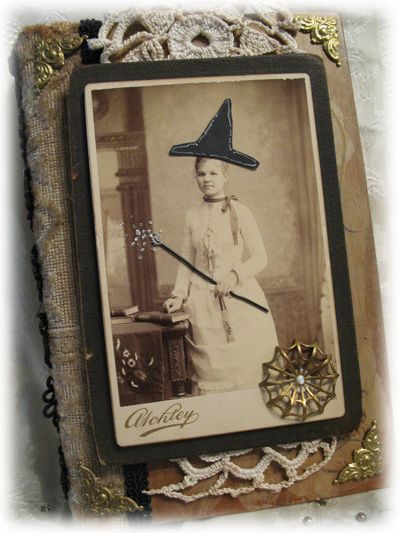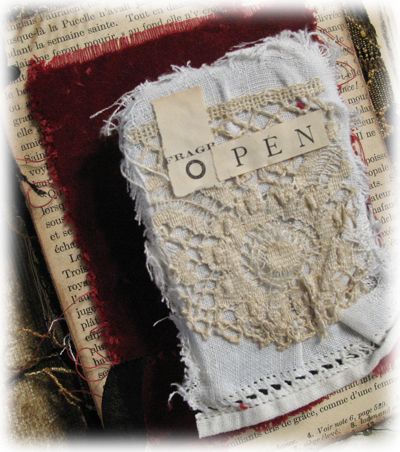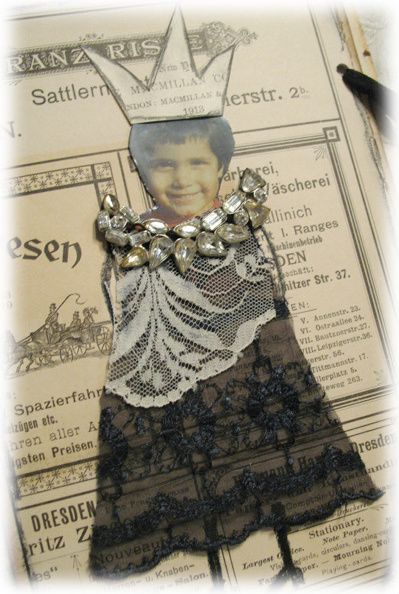 Supply List:

• scissors • paint brush and water bowl • Tacky glue • Modge Podge
• copy of a personal photo to create your own little witch • empty Altoid tin
• several small embellishments to personalize your book; 
broken earrings, buttons, pearls, trim, etc...
All class fees are prepaid, and non-refundable. Contact class manager Dede Warren at 714-757-0558 to reserve your place in this class. You may also reserve your place in person at the store by check, cash or credit card, or via phone with your credit card. Call us if you need assistanc
e...
we'll be happy to help!