Mixed Media Jewelry Workshop
Sidney Hanner, Designer, Instructor
Saturday, March 28, 2009 11:00-3:00 Skill Level-All
$55 Class Fee (Kit Fee, $6.00)

Explore free-form wire-wrapping and wired component techniques with Sidney Hanner and this piece called "Wired Embrace." This is a beautiful mixed media piece that incorporate found items, buttons, stones, beads and imagery.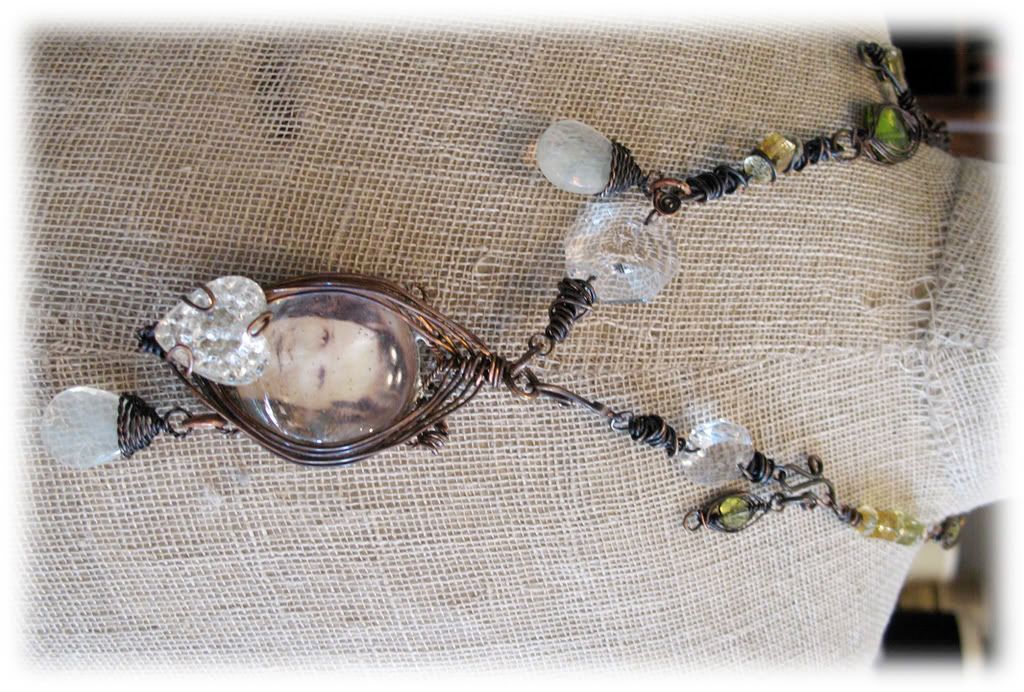 You will learn several wire wrapping techniques, fiber bead construction, how to forge an "S" hook closure, wrapping beads and charms.
Materials List: Wire: 20, 22, and 16 gauge; the latter you will need the least...only a foot or so. Most of the work will be done in 20 and 22 gauge wire...your choice of copper, gold filled, or silver. Jump rings, a dozen or so heavy duty ones in the same metal, and chain to match. Patin solutions available at store for use.Beads of your choice, chandelier drops (2 hole variety), vintage buttons and charms.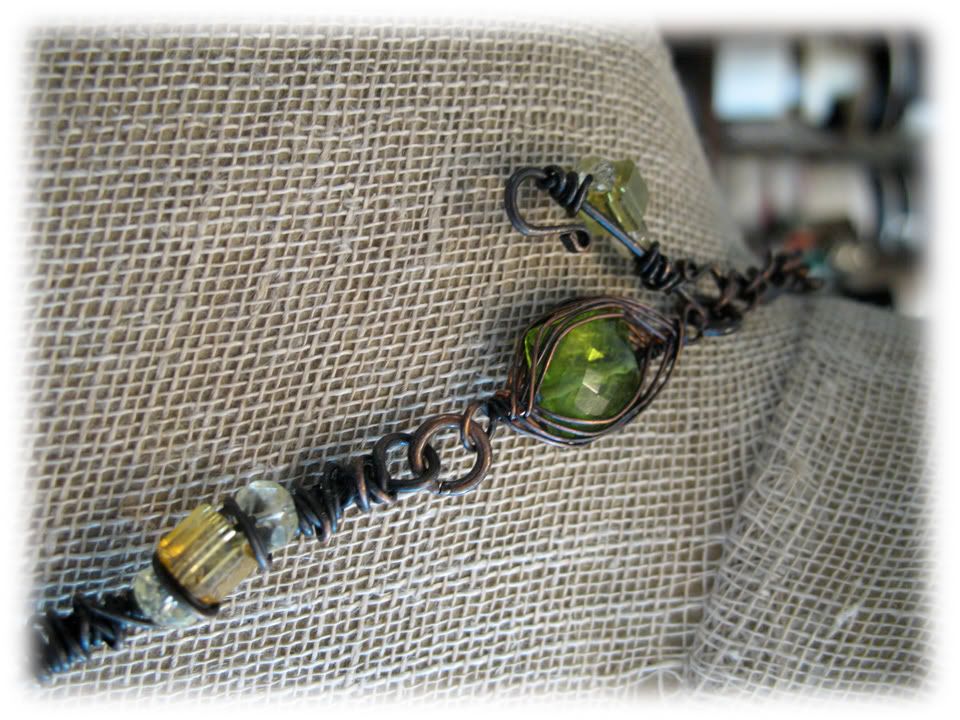 Tools required: Small hammer, round and flat nose pliers, wire nippers, and bench block. Your Kit Includes: Full color instruction booklet • Pre-soldered focal bead ready to wire wrap and add an image • Diamond Glaze • Fibers to make a couple of fiber beads if you like and some glass seed beads (liver of sulfur if needed)
All class fees are prepaid. Kit fees are paid directly to the artist. Contact class manager Dede Warren at 714-757-0558 to reserve your place in this class. You may also reserve your place in person at the store by check, check, cash or credit card, or via phone with your credit card. Call us if you need assistanc
e...
we'll be happy to help!
Details on the class blog at www.gildingthelilyclasses.blogspot.com.