Mixed Media Jewelry Workshop
Sidney Hanner, Designer, Instructor
Saturday, February 28, 2009 11:00-3:00 Skill Level-All
$60 Class Fee (Kit Fee, $8.00)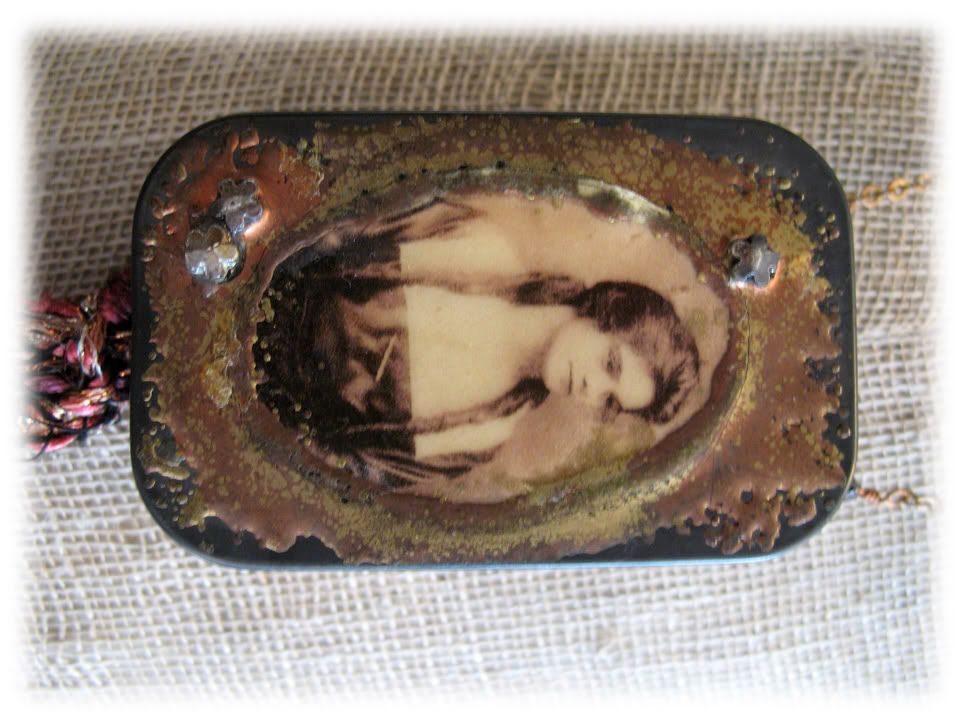 Compose a beautiful locket filled with relics of your own family members and tiny treasures that recall them. Or, choose a different theme for your locket and make it your own. Learn to wire wrap buttons of all kinds, tiny Christmas bulbs and car fuses, and then give them the look of
soldered charms with out the soldering! A vintage finish surrounds the picture on the top of the tin and wiring the relics tin to your decorated chaining completes the project!

Materials List: (students bring these materials):
Buttons for chain and tassel (approx. 25 to 30, vintage or not) and small ones for the tin • Fibers of any kind (knitting or creche thread, metallic, eyelash, etc.) in several colors and different textures • Good written script for encasing in charms (bulbs and fuses, furnished by instructor) • Chain in the length of your choice • Pictures: one for the Tin top and 2 for the inside (no
originals please, re-sized on a good matte card stock, sprayed with a fixative • Red back double stick tape or one that is fairly heat resistant, for all 3 pictures • E600 glue to secure buttons, charms, beads, pearls, memorabilia, earrings etc. on top of tin as well as inside • Wire: at least 2 feet 20 gauge, and 6 feet 22 gauge for attaching buttons and charms (wire can be sterling silver, copper, gold filled or colored art wire) • Clasp: your choice or make from the 20 ga wire • Tools: flat and round needle nose pliers, wire cutters, embossing heat tool if you have one (Instructor will supply two)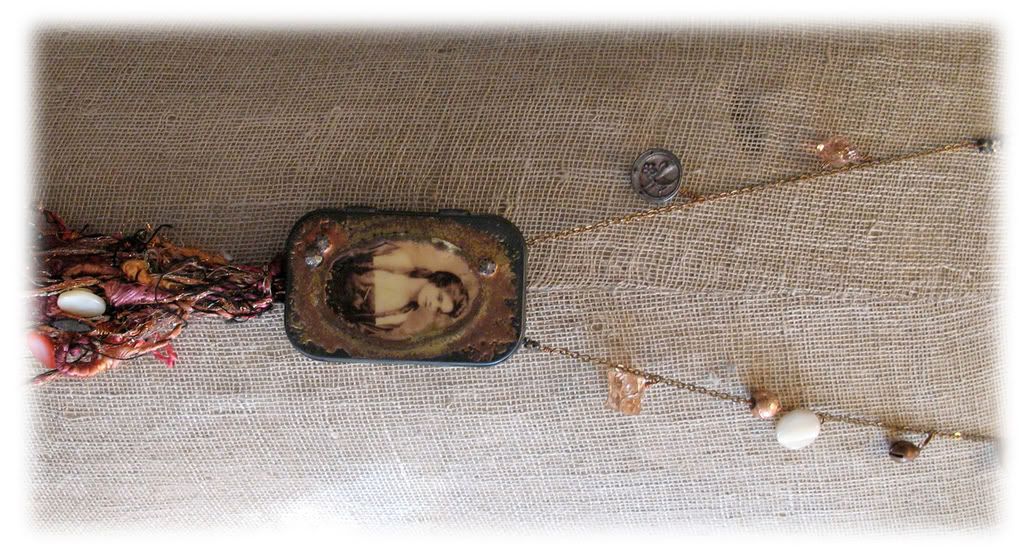 Your Kit Includes: Written instructions in color • pre-drilled and fired Altoids tin • cardboard for risers inside tin • ribbon to heat and melt for vintage look inside tin • assortment of embossing powders and adhesive • Diamond glaze for tin top picture. Sid will have different fibers, tiny Christmas bulbs and fuses ready for wire wrap, glass glitter, and extra tools to use, fan brushes for diamond glaze, sand paper, and extra embossing heating guns.

All class fees are prepaid. Kit fees are paid directly to the artist. Contact class manager Dede Warren at 714-757-0558 to reserve your place in this class. You may also reserve your place in person at the store by check, check, cash or credit card, or via phone with your credit card. Call us if you need assistanc
e...
we'll be happy to help!
Details on the class blog at www.gildingthelilyclasses.blogspot.com.