Liberty Belle Chapeau

Mixed Media Americana Workshop
Christine Rose Elle, Instructor
Saturday,June 27, 2009 11:00a-3:30p

Skill Level: All Class Fee: $75.00

(includes $20 kit fee)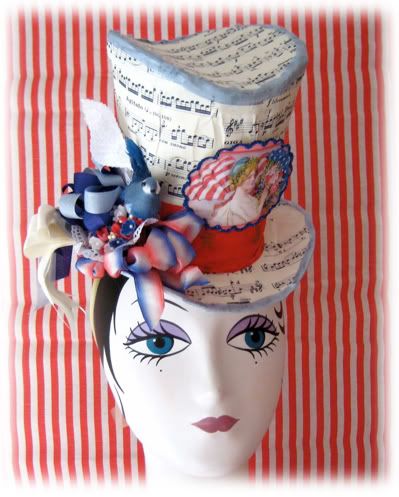 Celebrate our country's birthday and lead the parade with a nod to Americana of days gone by! Vintage pin up girls, girly baton twirlers, and burlesque queens are the inspirations for these tiny top hats designed by Christine Rose Elle. Make your very own chapeau complete with ribbons and all the trimmings!
Liberté, égalité, fraternité! Ooohh la la!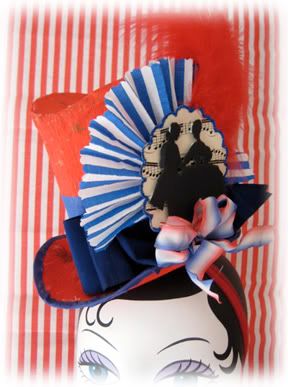 Kit includes:
• construction materials such as crepe paper, decorative papers, hat form paper, and assorted embellishments • access to Christine's ephemera and supplies (including hot glue, and other mediums) • detailed full color instruction booklet
If students have the following, please bring:
• scissors • xacto • cutting mat • pencil • any embellishments to personalize such as ribbons, feathers, buttons, fabric etc.
All class fees are prepaid. Kit fees are paid directly to the artist. Contact class manager Dede Warren at 714-757-0558 to reserve your place in this class. You may also reserve your place in person at the store by check, check, cash or credit card, or via phone with your credit card. Call us if you need assistanc
e...
we'll be happy to help!