Mixed Media Bud Vase Workshop

Designer and Instructor~Kristen Robinson

Friday, June 12, 2009 5:30p-8:30p

Workshop fee:
$40 prepaid

Kit Fee:
$25 (payable to instructor)
All levels welcome!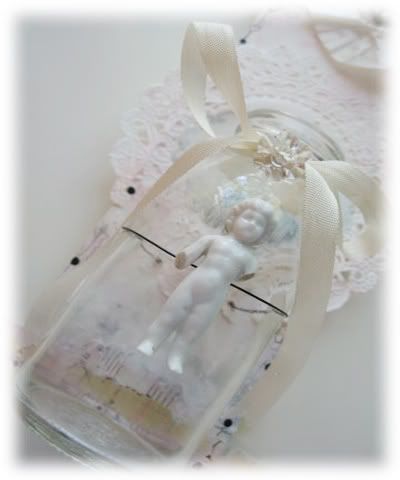 A wee antique Frozen Charlotte is so pretty and delicately sweet. Add a vintage style jar, a bit of paint, wire and vintage paper and you have a divine little flower holder ideal for a sprig of blossoms guaranteed to brighten your day. Join Somerset Artist and writer Kristen Robinson as she walks you through the creation of Charlotte's House, a truly divine project that can be hung on a door to welcome all or stand freely as it is. Kristen will provide an array of paint colors to choose from. All supplies for the project are included in the class fee and kit.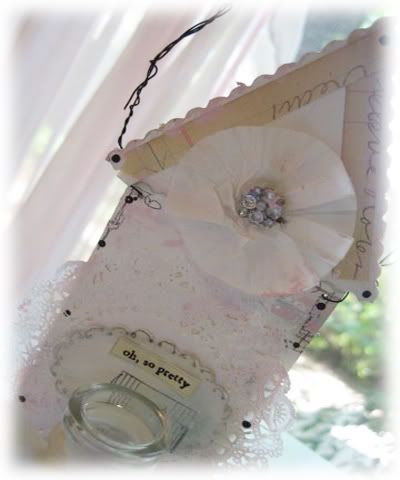 Please bring the following:
Scissors • Paper Adhesive • Needle and White Thread • Paint Brushes – Detail Brush and a Small Shading Brush (suitable for acrylics) • Small Cup for Water to rinse your brushes • Pencil
Optional:
Watercolor Crayons / Water Color Pencils
All class fees are prepaid. Kit fees are paid directly to the artist. Contact class manager Dede Warren at 714-757-0558 to reserve your place in this class. You may also reserve your place in person at the store by check, check, cash or credit card, or via phone with your credit card. Call us if you need assistanc
e...
we'll be happy to help!