Leslie Marsh, Instructor
Saturday, April 2, 2011
, 10:30a-3:00p

Class Fee: $75.00
We are so happy to welcome back book artist Leslie Marsh. After teaching a small, private class with us last year, Leslie is once again traveling from Pennsylvania to share and teach her Coptic Bound Metal Books, and this time she's sharing them with all of us. Leslie will teach you the basics of working with metal, as well as soldering using a torch to embed vintage brass filigrees, and metal findings onto your book covers. Leslie will provide an extensive kit including book covers, watercolor paper, book binding supplies, soldering materials and equipment as well as her vast knowledge and skills as a book binder. You bring a few special embellishments and together we will create these amazing little books. Leslie will wrap up the class by teaching you to hand bind your book using the age-old method of coptic binding.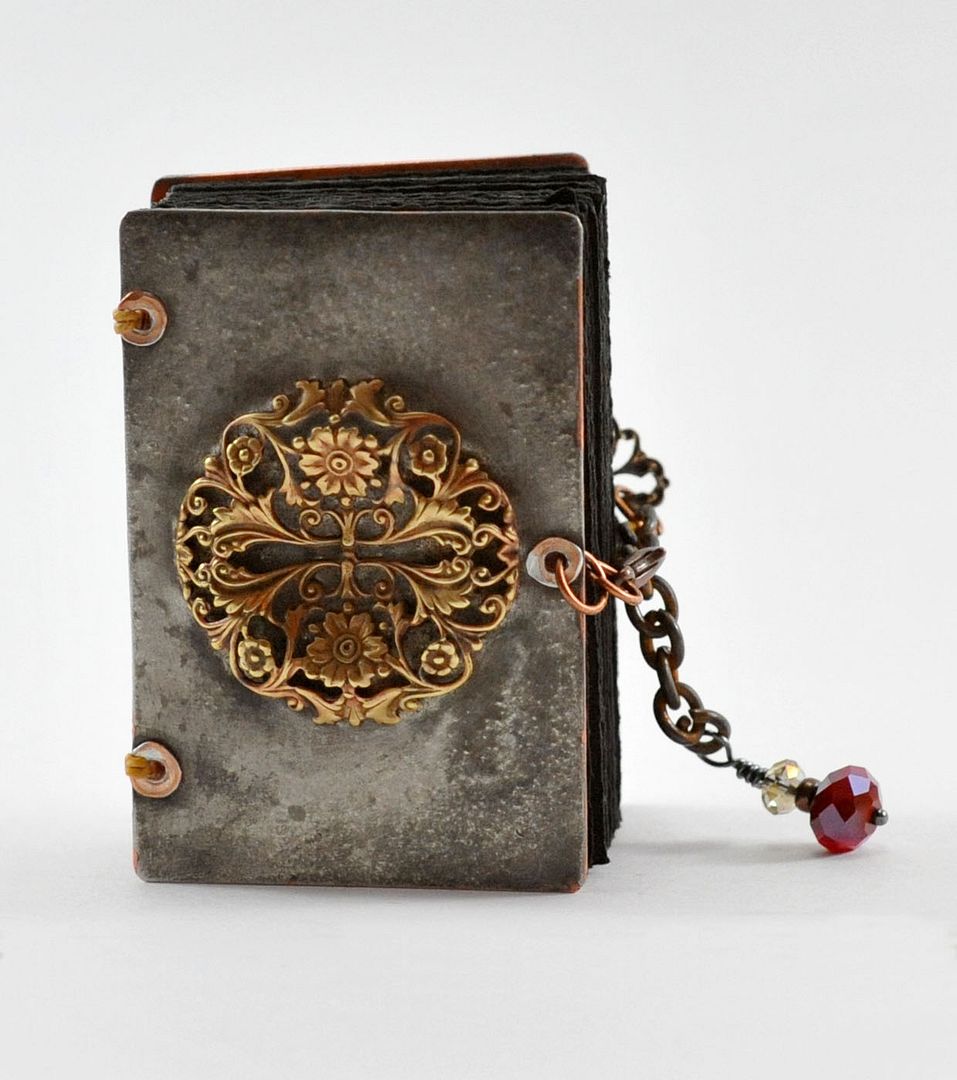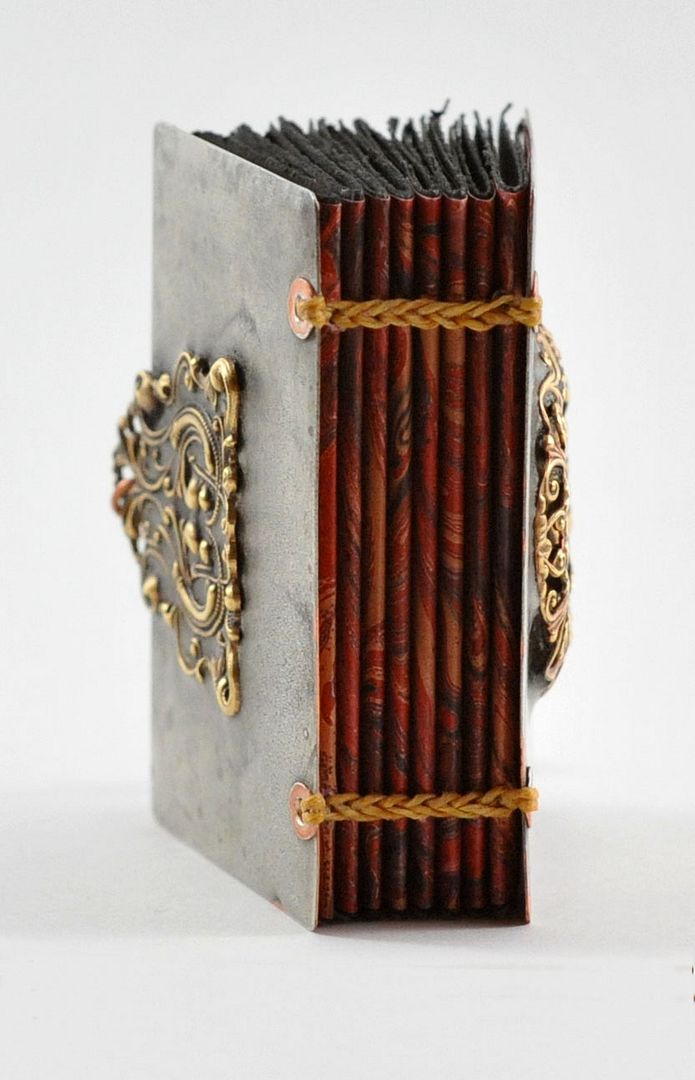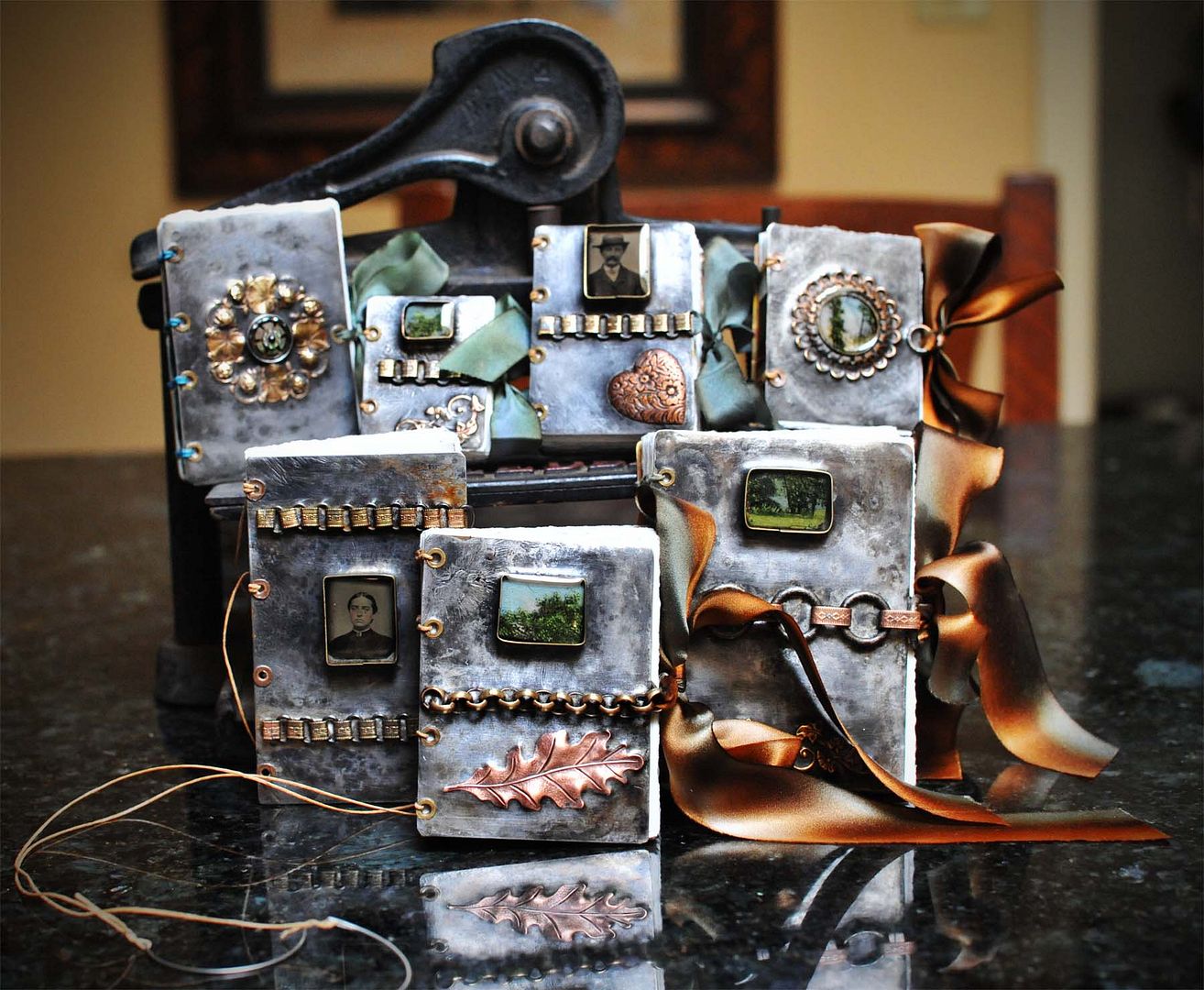 Supply List:
• 4 inches of lightweight chain
• metal findings or filigree for your cover

If you have the following please bring them, otherwise we will share:
butane torch, Solderite pad, eyelet setting tool, jeweler's hammer & bench block
All class fees are prepaid, and non-refundable. Contact class manager Dede Warren at 714-757-0558 to reserve your place in this class. You may also reserve your place in person at the store by check, cash or credit card, or via phone with your credit card. Call us if you need assistanc
e...
we'll be happy to help!