Hammered and Riveted Bangles - New Date!
Nancy Jamar, Instructor
Sunday, February 17, 2013, 10:00-3:00p Sold Out!
New Date! Sunday, February 24, 2013, 10:00-3:00p
Class Fee: $75.00
Create a trio of hand forged bangles with riveted focals starting with just raw metal and a hammer. Learn sizing equations and measuring, metal working, hammer and texture techniques, and get hands on time with the incredible Crafted Findings piercing and riveting tool. Choose from two wire colors which you will texture and age, then hammer stations for your focals, and pierce and rivet those into place. Class will cover hand finishing, tools, polishes, and sealers.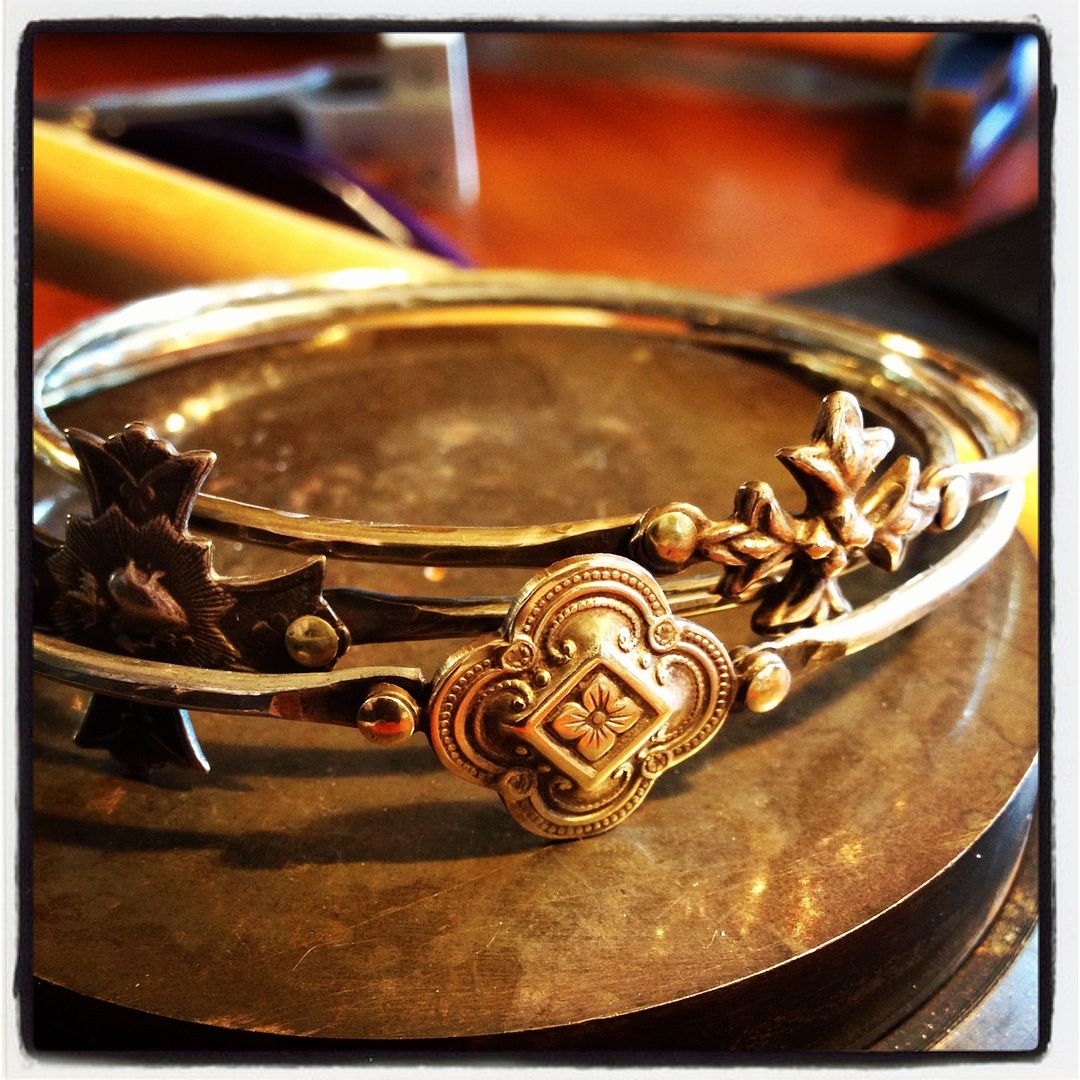 All supplies are provided for this workshop, which will include brass and silver (tinned copper) wire, selected focals in solid brass, hand cast bronze, and sterling clad pewter.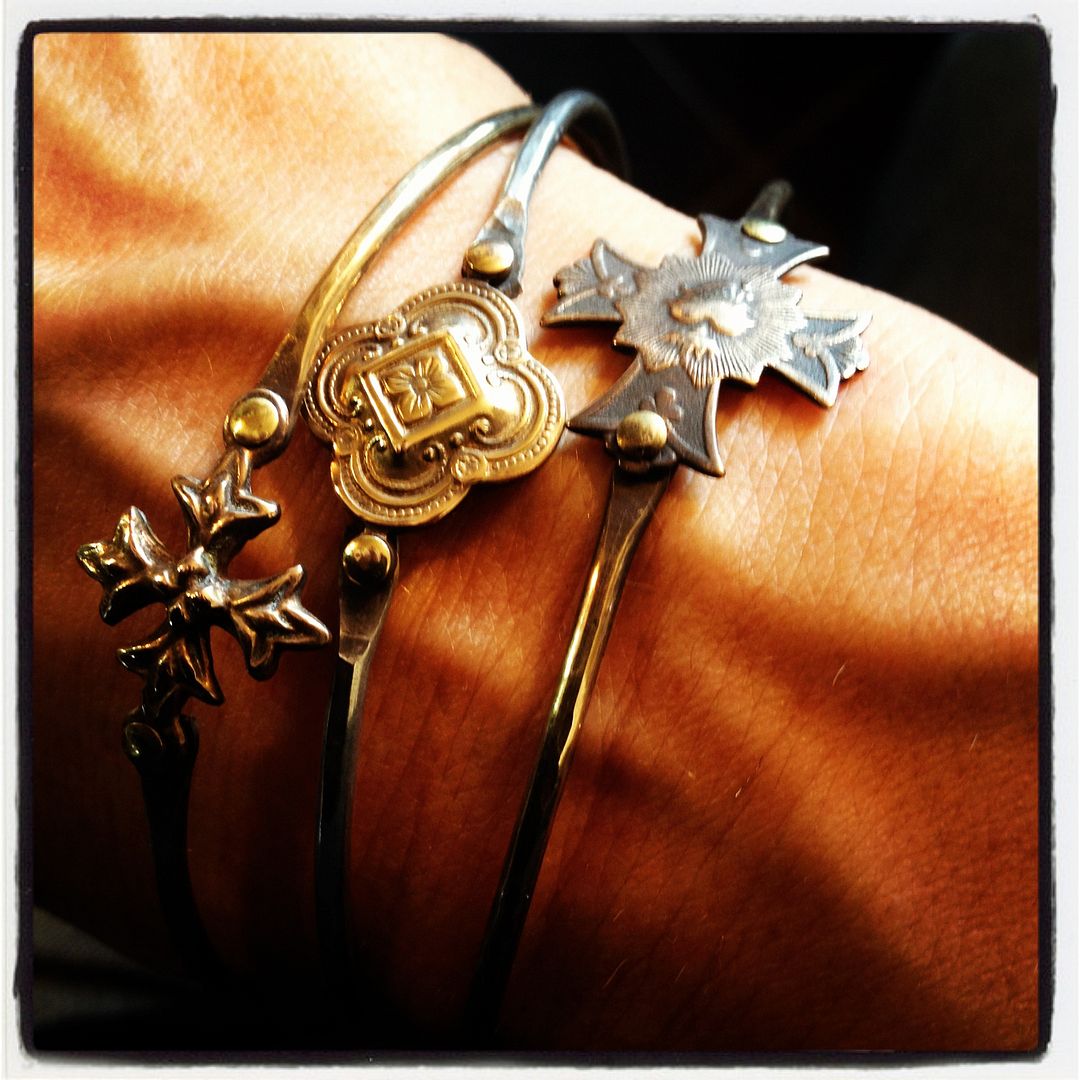 If you have the following, please bring them with you:
2 ounce ball peen hammer *
Bracelet bending pliers *
Rivet tool, vise, 1/16" rivets *
We have several bench blocks and hammers in the studio, as well as cutters, pliers and files which students can share. Larger hammers can be passed around; items marked with an asterisk (*) will be available for purchase. We will have two rivet stations set up for the class, as well as rivet tools, vises, and supplies for sale. Additional wire and focals will also be available for purchase after class. We'll also have samples of other riveting projects on display so you can see the scope of use for this revolutionary little tool. Hope you can join us!
All class fees are prepaid, and non-refundable. Contact class manager Dede Warren at 714-757-0558 to reserve your place in this class. You may also reserve your place in person at the store by check, cash or credit card. Call us if you need assistanc
e...
we'll be happy to help!